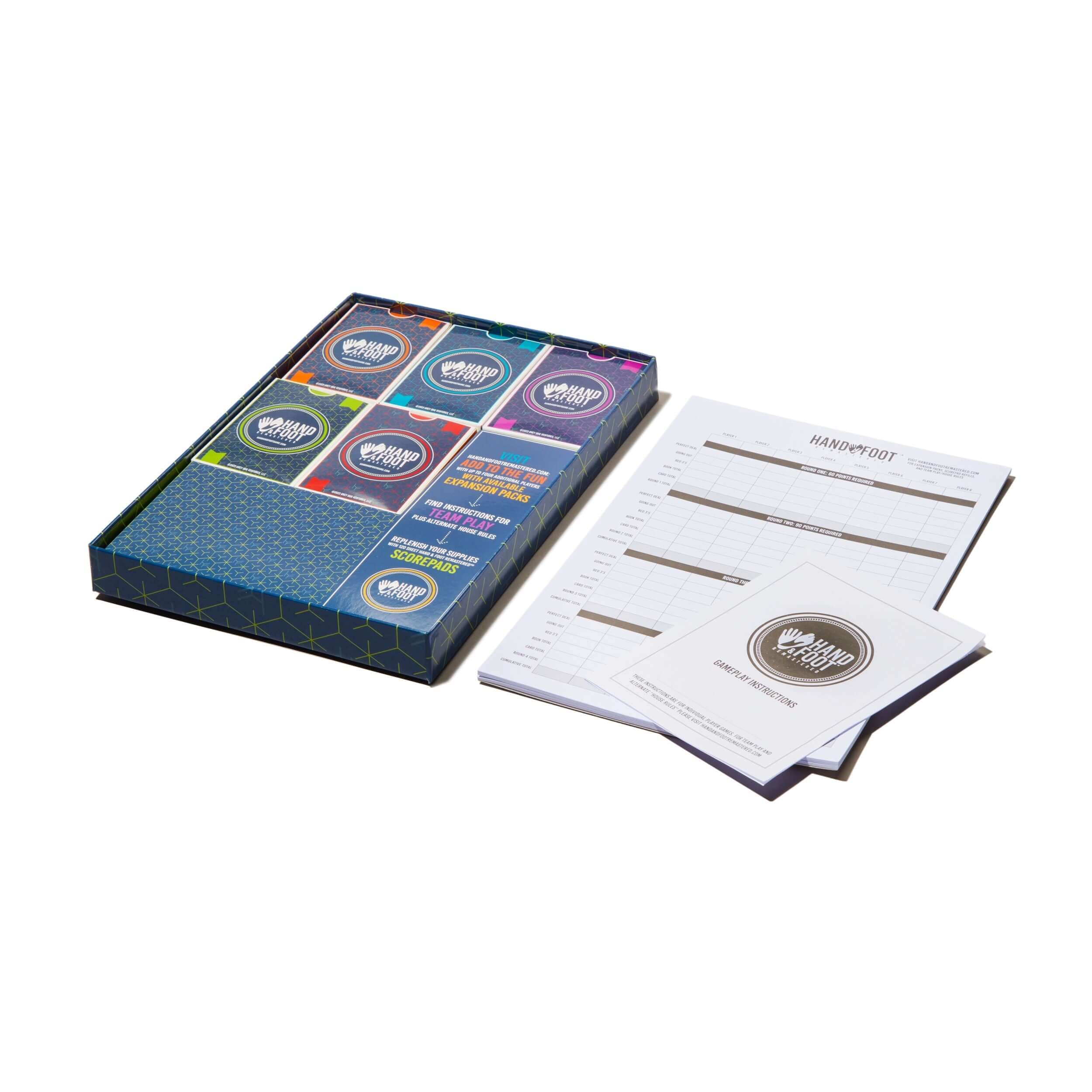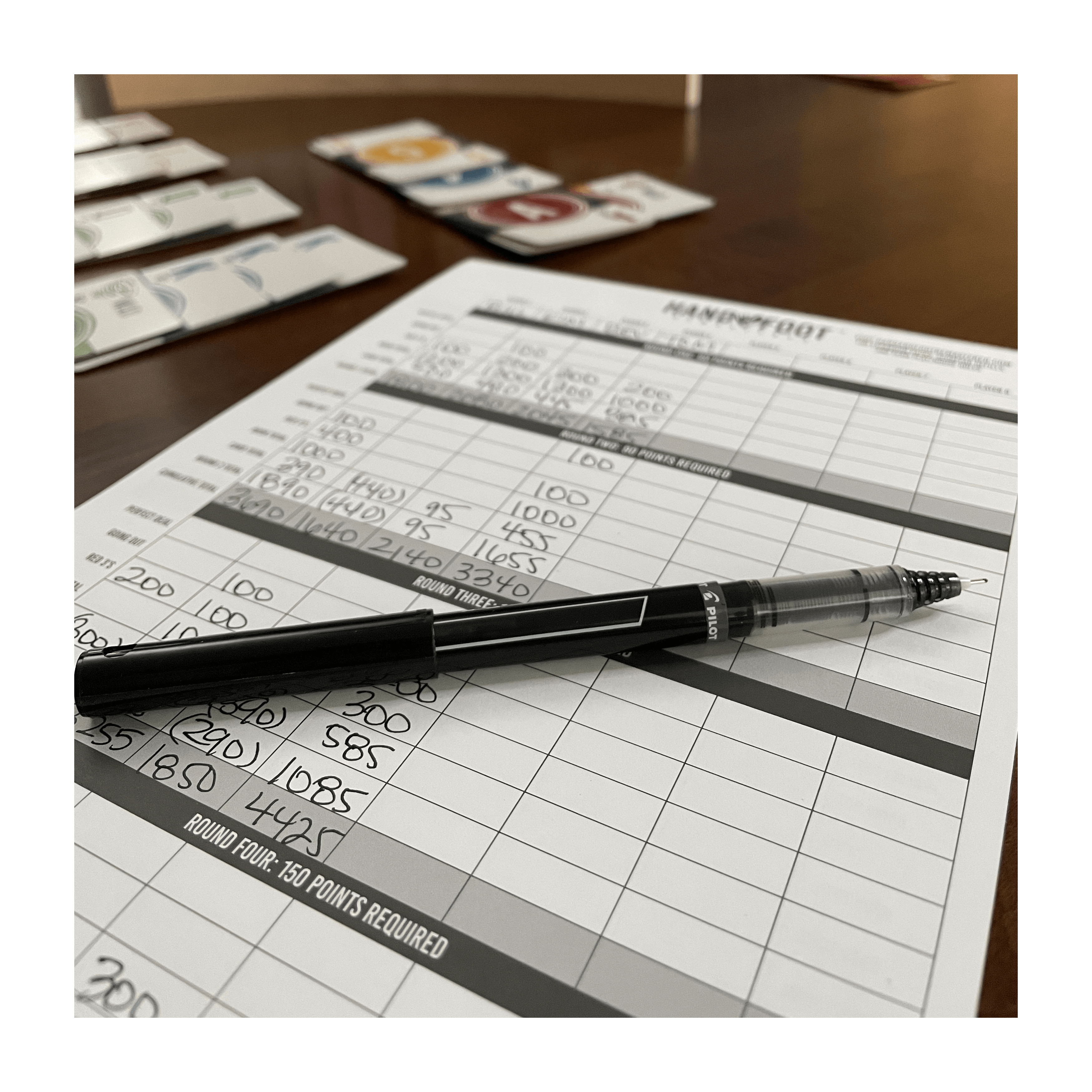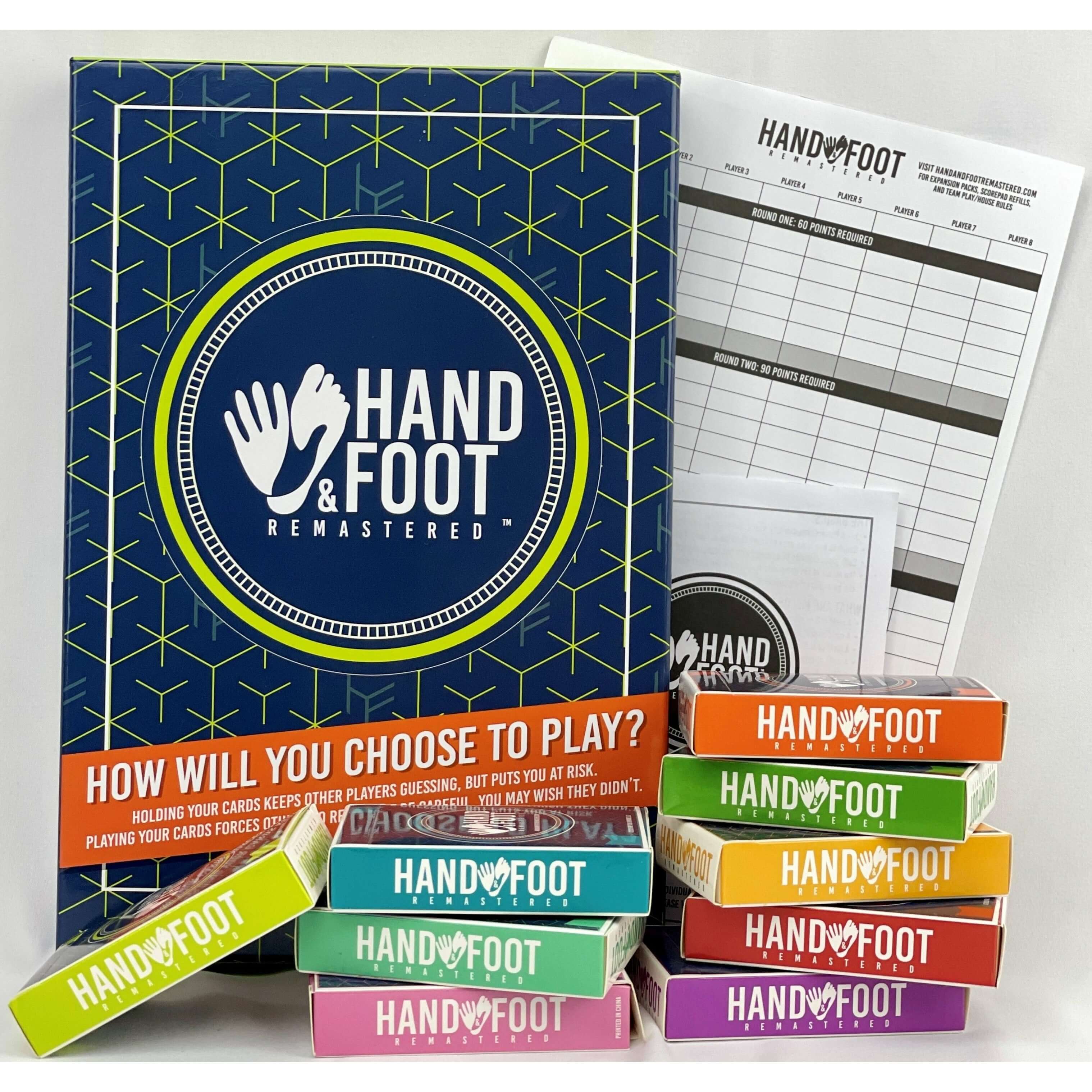 Double click image to zoom in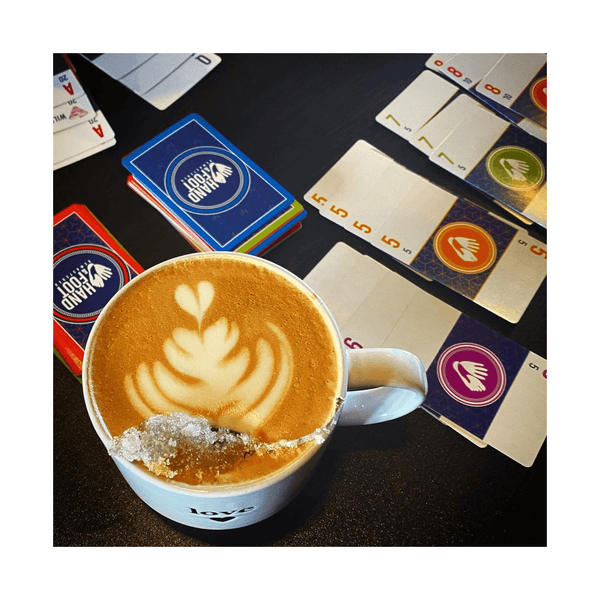 Click image to open expanded view





Mary from Missouri
Love, love, love this game! I've purchased all the accessories. Would love to see a couple of well-designed t-shirts or coffee mugs with something funny like "There's No Crying in Hand and Foot". A carrying case or tote bag to keep all the cards, holders, scorepads, and other stuff together would be nice. I have to use an old shopping bag. Maybe a nice card shuffler that can handle multiple decks. I got a cheap noisy one from Walmart. Just a suggestion: Instead of making the directional card for the action pack a circle... just make it a rectangle so it will fit in the deck pack. It's probably going to get lost at some point. Love the Excel spreadsheet score card. Thanks!
GREAT CARDS
I enjoy that card game so much with regular cards but these specialty cards makes it so much more fun and takes less thinking. Thank you for advertising 👍👍👍
Lots Of Fun!!!!!
Since receiving Hand & Foot a couple weeks ago we have played at least 50 games with different friends & family members. It is one of my all time favorite card games & I will continue to play this game a lot!!!!
Hand & Foot Remastered Game Sets
Love
Love playing this game great family night game, the only negative thing is the rules to how to play the game need to be better written in the box you get, but we still loves playing the game. Not sure on something but just went with the flow