Double click image to zoom in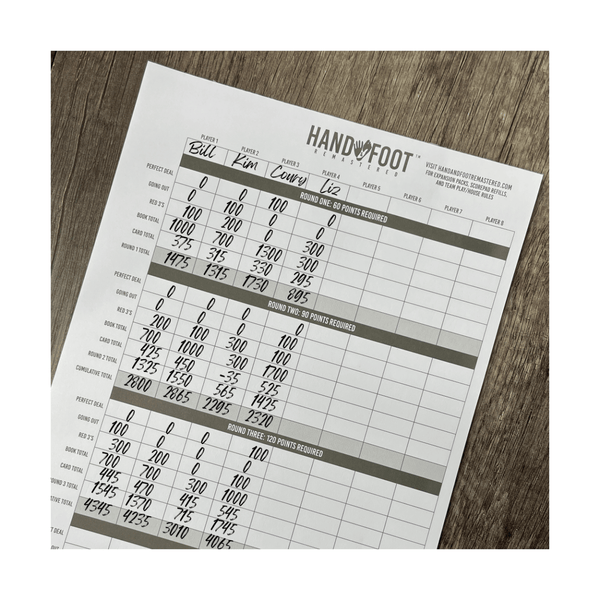 Click image to open expanded view
Perfectly written. Large enough words for older people. Love the remastered game!
Score pads
Love the score pads! Makes keeping score easy. Fits nicely in the box with the cards for easy storage. Sometimes we run out of time to finish a game, so we can slip it into the box to continue at a later time.
Great scoresheets
Love these score sheets, they can be used for 8 players or multiple 2 player games.
Bonus - they are double sided so you don't waste a whole page!!
really big
The score pad is huge! While it has space for all the numbers you need, it does not easily fit in a drawer or other spot you might want to store it with the cards.
That you for your review. As mentioned in the product description the score pads are 7 X 10.5 inches which fits perfectly in the game box. They are smaller than a sheet of paper but large enough to keep score for up to 8 players.